Les George
Knifemaker
03-26-10 10:47.16 - Post#

2096399


In response to Les George

Anyway, first we have a little look around the shop. I had to use the CNC lab today since there was a class going on in the manual room. The bad part about it not being my shop is that I dont get to decide who uses what, when....

Of course the good side is I get almost free run!

So since I couldn't get in on my Bridgeport that I usually use, I came over to use this bad boy, in manual mode.




Of course I have never even turned a CNC machine on until today, so that took a while to figure out, since I was pretty much on my own.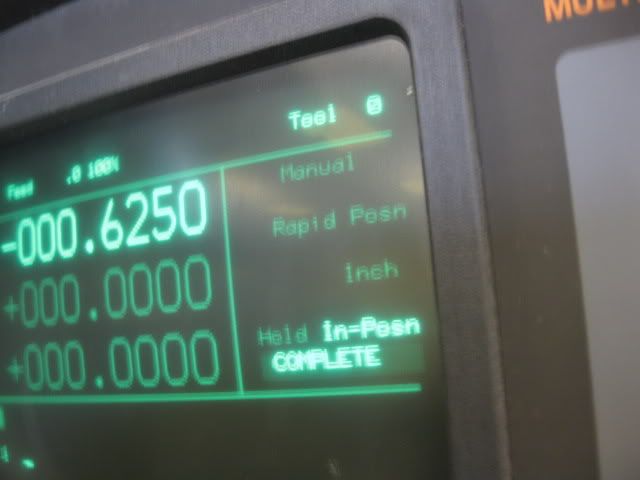 Here is the rest of the stuff in the room, that I get to learn how to run this fall...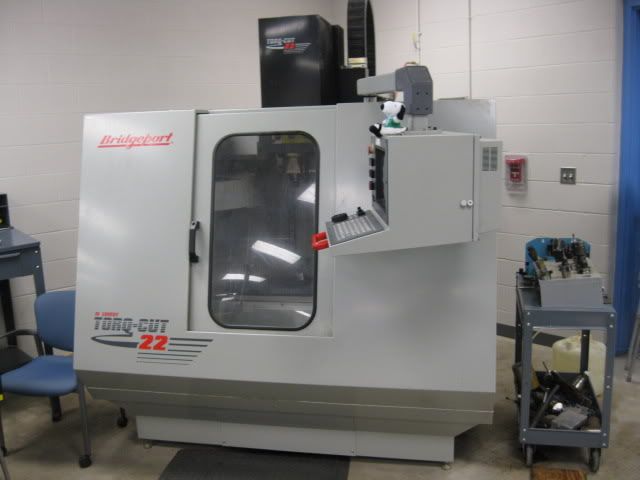 First though, had to get a vice on it and get it squared up.




Then build a fixture to hold the frames, I may want to do this or something like it again, so I made a heavy fixture. (Heavy = good, right?)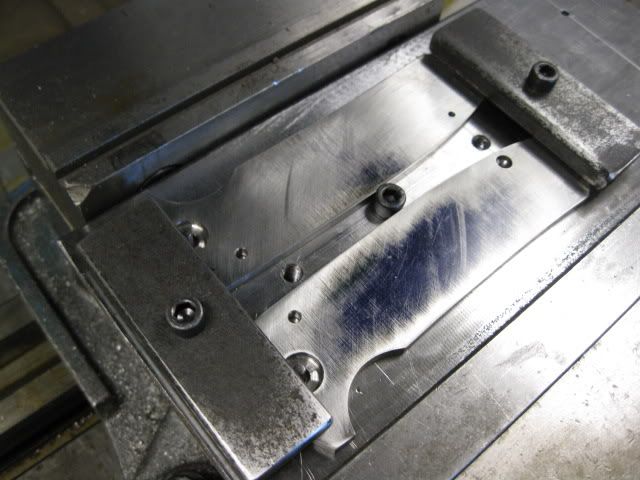 Enough, lets cut something!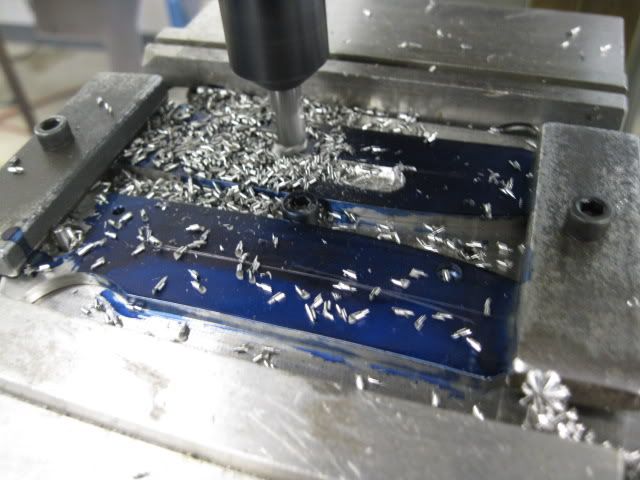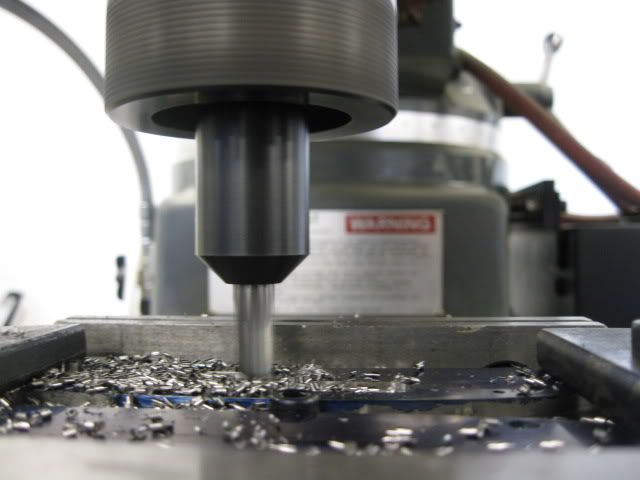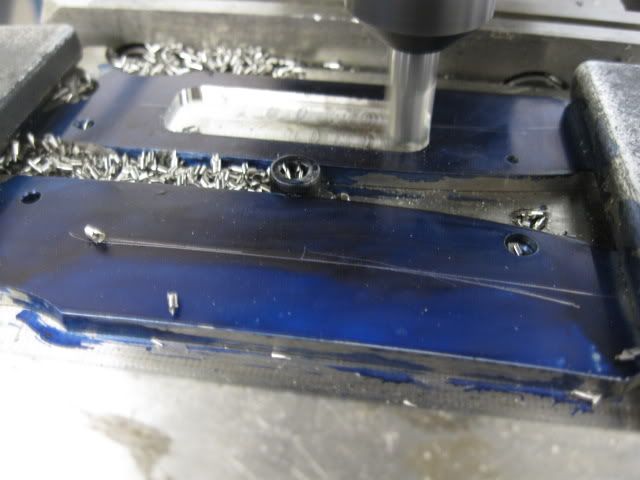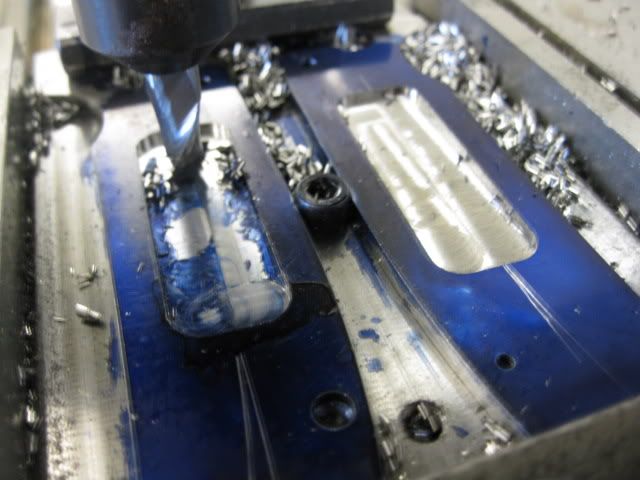 I didn't know how to zero out the DRO on the display so I just wrote down the coordinates of the 4 corners, so I could hit each one. I am use there is an easier way, but I made it happen!


Then cut the lock, and mill the relief and I am done at this machine! :thumbs: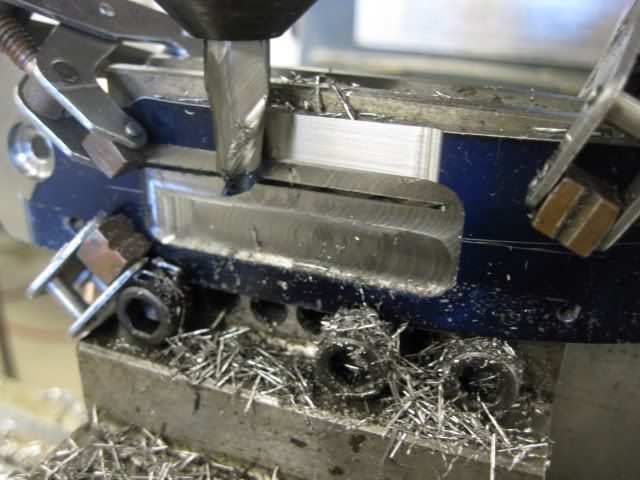 Get home and almost forget the time stamp!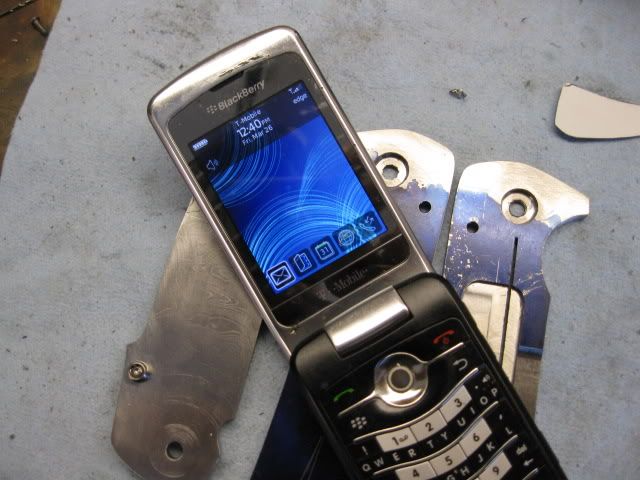 Here's where we are....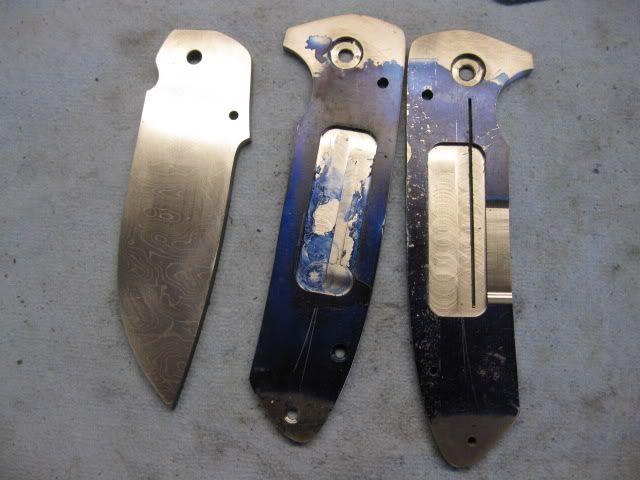 I was having a little trouble getting the back spacer to line up every time I took the knife apart and put it back together, so I added a screw in the spacer into a blind hole in the frame, problem solved!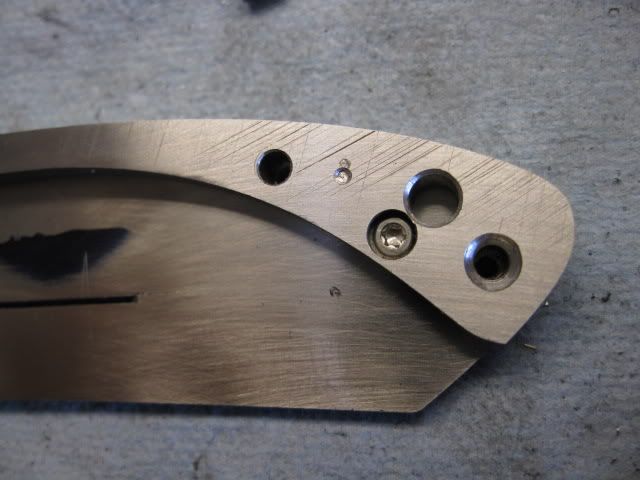 Coming together, nicely..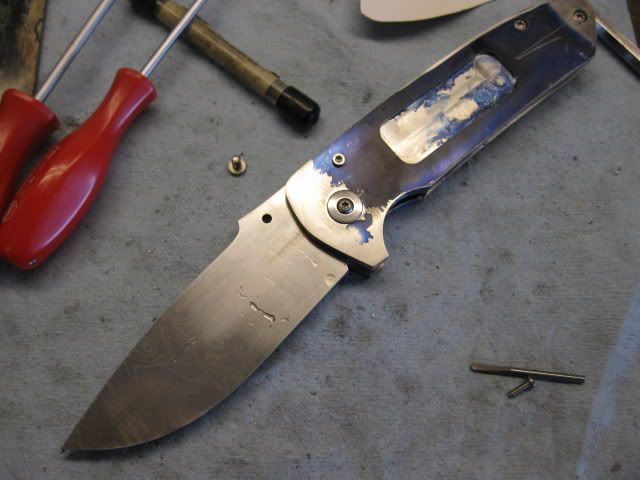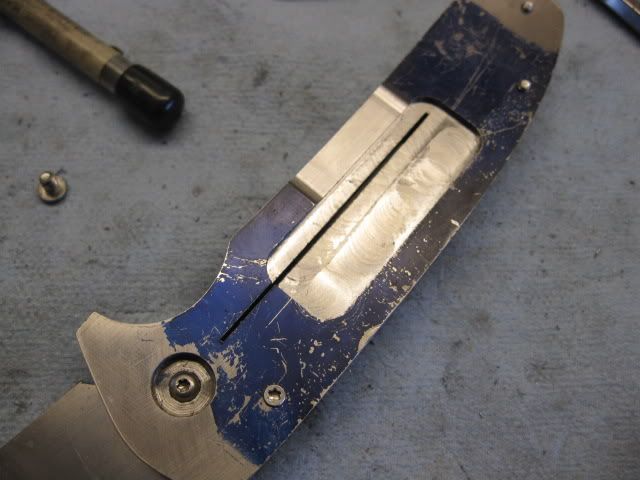 Set the detent ball....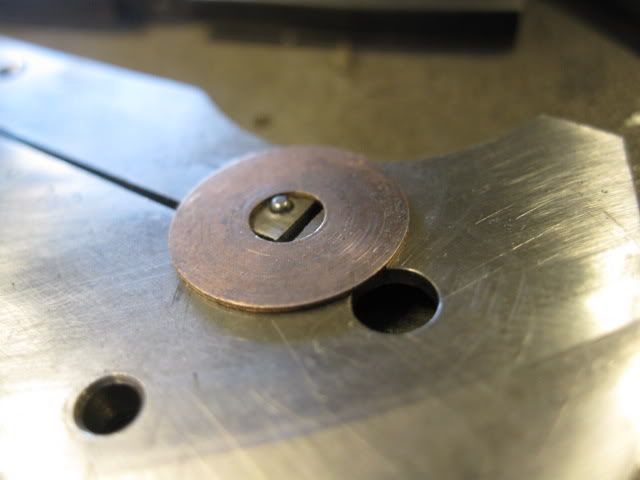 Lock is cut free, faced off and fit to the blade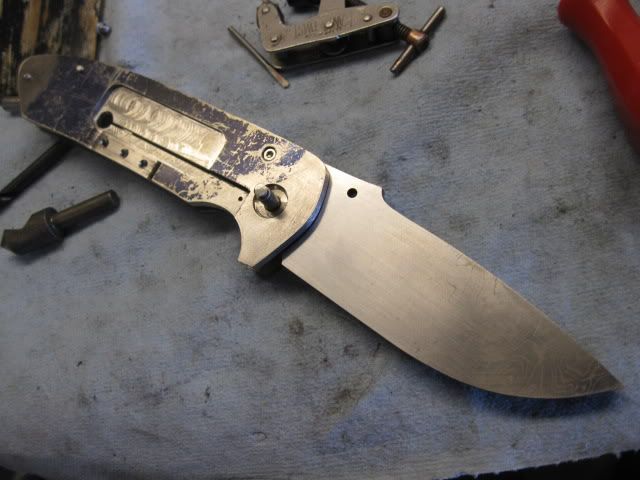 I think I am gonna have to relive it a little more, the lock is pretty hard to move right now!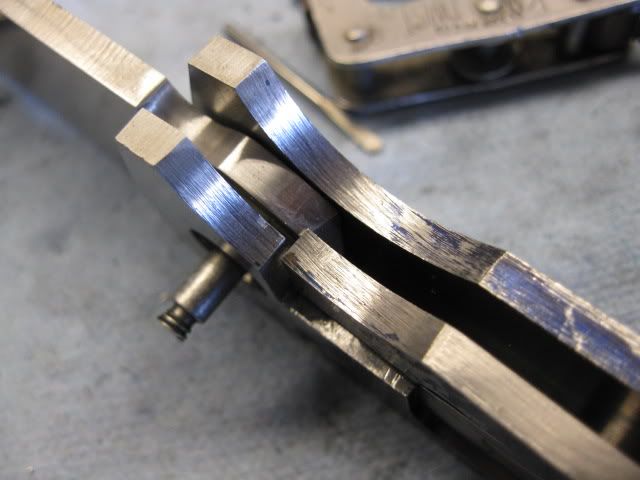 Tomorrow, I will grind the blade and work on some of the trimmings! Thanks for looking and thank you for all your support! Without you guys, these threads would be boring!